Deprecated
: Function wp_get_loading_attr_default is
deprecated
since version 6.3.0! Use wp_get_loading_optimization_attributes() instead. in
/home/jbi/public_html/wp-includes/functions.php
on line
5453
TPO Roofing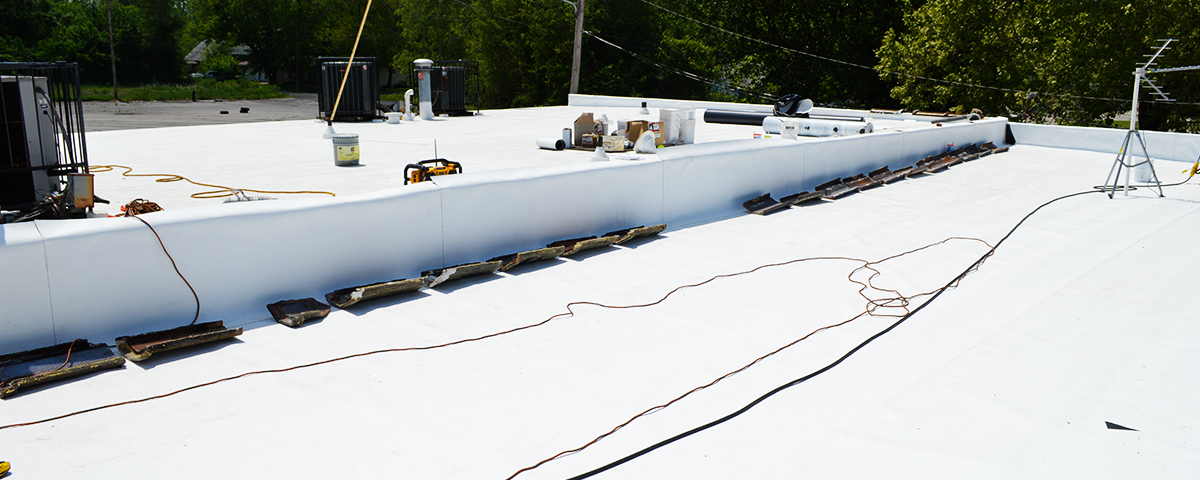 TPO is short for Thermoplastic Polyolefin.  For over a decade TPO roofing solutions have been a popular commercial roofing choice because of it's energy efficiency and quick installation.  TPO roofing is a lighter color material and is often used in warmer parts of the US where it's reflective properties can reduce companies energy costs.  If TPO roofing systems are installed correctly, can last more than 20 years depending on wether conditions.  Due to it's eco-friendly design and properties TPO Roofing systems have saved business thousands and thousands of dollars each year.
John Beal Roofing has installed hundreds of TPO roofs throughout the Midwest and in St. Louis.  We are St. Louis' TPO Roofing experts and have the knowledge to complete even the largest of jobs.
Contact our dedicated  commercial TPO Roofing department today to explore your options.