A Roofing Company Trusted All Over The Midwest
Residential Roofing Services

Get the expert residential services that homeowners all over the midwest trust. With John Beal Roofing, you'll be working with a roofing company that will get the most out of roof repairs and replacements for your home. As an Owens Corning™ Roofing Platinum Contractor, we meet strict standards for professionalism, business stability, and customer service. John Beal Roofing St Louis is one of the ONLY contractors that can offer this warranty and represent less than 1% of all roofing contractors in the United States. For your next residential service, choose the local company with a proven track record in the area.
Commercial Roofing Services

Your commercial property deserves the best roofers that the midwest offers. At John Beal Roofing, we're commercial roofing contractors who work to give your building excellence when it comes to your repairs and replacement. Not to mention, we are Mule-Hide Legacy Roofing Contractors. This program recognizes an exclusive group of roofing professionals who have demonstrated a commitment to the success of their business through unrivaled customer service and exceptional installation quality. Contact us to get a free estimate today so you can get the trusted services your property needs.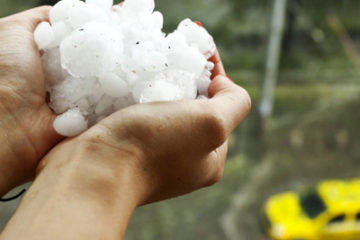 We all know hail can damage your shingles, siding, or gutters without any visible signs from the ground. Hail normally has to be at least the size of a golf ball before it will break through your shingle and cause bruising. If driven by high …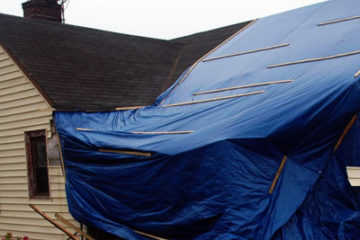 Sometimes, weather-related disasters strike our area, Mother Nature does not give you a choice whether or not to deal with a roof leak immediately. For those inopportune times with damaged shingles and broken skylights.
Why Choose Us For Your Roof?


WE ARE PASSIONATE
Roof replacement may not sound very exciting but we love them. Each and every person that works at John Beal Roofing is part of a team that is dedicated to installing the best roofs for your home of property that money can buy. We all bleed #BlackandYellow around here.

 HONEST AND DEPENDABLE
For us, honesty is the only policy and we strive to complete all projects with integrity, not just with our clients, but also our suppliers and contractors. With thousands of successful construction projects under our belt, we are one of the most trusted roofing companies in the US for repairs and replacements.


WE ARE ALWAYS IMPROVING
At John Beal Roofing, we commit ourselves to complete all projects within the timeline set with our clients. We always use the best technology and tools to ensure that all jobs are done quickly, giving attention to details, and ensuring everything is done correctly.

 GUARANTEED LOWEST PRICE
We are one of the most efficient roofing companies around.  This allows us to keep our costs down and pass the savings on to you. If you find a lower price, give us a chance to beat it.  If we can't beat it, we will pay you $100. See details at the bottom of this page for complete details.*

 
BEST AVAILABLE WARRANTIES
After many years in business and 10,000+ roofs installed, we know how to install a roof.  The manufacturers have recognized this and have allowed us to offer their very best warranties.  We are able to offer warranties backed by the manufacturer others simply can't.
About John Beal Roofing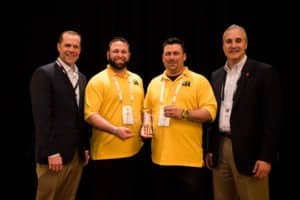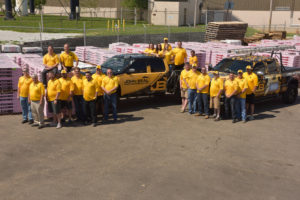 My Grandfather started in this business in 1947. My dad did it after him and I've been doing it all my life. When you chose our company to do your project you have my personal guarantee that we will be fair and honest and like always I promise you the very best job for your money.
John Beal Roofing is one of the largest most respected roofing contractors in the midwest. Our roofing company specializes in residential, commercial and industrial roof replacement and roof repair. We're a member of the highly regarded Owens Corning Platinum Preferred network, the Better Business Bureau, and the National Roofing Contractors Association. Recognized by Roofing Contractor Magazine as a Top 100 Roofing Company in the U.S.
Wouldn't normally spend the time to give a review. But my experience with John Beal was over and above what I would normally expect. It all started when my John Beal roof Specialist, Bill first knocked on my door. He was extremely friendly and seemed to want to help me with a decision rather than trying to sell me. After I had decided which way I wanted to go, the whole process went very smoothly. Bill was in constant contact with me during the installation and even after. I couldn't have been happier with the way in which I was treated. We highly recommend Bill and the John Beal team !!
Real Customer
I give this company an A+. They were extremely efficient, hard-working, and clean. I have a beautiful new roof that makes me feel safe and secure in my home. The crew was really a wonderful bunch of guys that truly knew their stuff. I had a great experience and definitely feel this company is worth doing business with. They are honest and good for their word. That is the most important feature with a company, as well as working hard and doing a great job.
Real Customer
We hired John Beal Inc. recently to replace our hail damaged roof. Couldn't be any happier with the job they did. The contractors were very respectful and completed the work in a timely manner. They also did an excellent job of cleaning up around our home. I would recommend John Beal to anyone in the area. Furthermore, our sale representative did a wonderful job of explaining how the process works. How the insurance reimbursements works. He also noticed a few things our adjuster missed during his visit. Ask for Bill when scheduling your estimate from John Beal Roofing.
Real Customer
I experienced storm damage to my roof within the last six months. NICK, Sales Representative, was outstanding. He inspected the roof, provided efficient guidance on replacement. Then, he returned to my home when insurance inspector completed the inspection, and then followed up after the project was complete. The process of working with my insurance company, and mortgage company, was seamless with how John Beal Incorporated handled the entire process.
Real Customer
Our John Beal contact person was Greg. Greg did a great job communicating to setup the process of getting a new roof, understanding insurance information, and the actual work that would be done to our home. For top quality work and great customer service, John Beal is recommended. This is the second time I have worked with John Beal to have a new roof put on a home.
Real Customer
As the result of a recent storm I had to replace my roof. After talking with several friends, I called John Beal for an estimate. Nick was my Sales Rep and I can't say enough kind things about him. He met with my insurance adjuster, brought over several shingle samples and talked me though the entire process; very knowledgeable. I could reach him anytime I had questions. The company did a great job on my roof - very efficient. I also worked with Greg B. in the billing department and he was also good to work with.
Real Customer
As homeowners that live in Ballwin and experienced the hailstorm in April 2014, we needed a new roof. After calling several roofing companies, we chose John Beal. From Nate showing us the roofing options and products they had, to Greg walking us through the insurance claim, it was a seamless transaction. Thanks to you for helping with such as big an investment to our home. Also, thank you to Nate and Greg and the company.
Real Customer
John Beal Roofing did a fine job on our new roof. They completed the work expeditiously and all personnel were very well versed on their product. Outclassed the competition by providing a superior product for the price. The sales rep, Greg , was very knowledgable and straight-forward. Ashley, of the office staff, was very concienious in assisting us, as was Greg, Rich, the Project Manager, and his crew of installers were very fast and very thorough, and were very courteous overall. We are very satisfied with the quality of their work, and would recommend the company to others. Very impressed with the overall result this company provides. Especially after trying to deal with other roofing contractors who cannot deliver a superior product for the money, nor could they complete the work in as timely a fashion as Beal did.
Real Customer
Deprecated
: Function wp_get_loading_attr_default is
deprecated
since version 6.3.0! Use wp_get_loading_optimization_attributes() instead. in
/home/jbi/public_html/wp-includes/functions.php
on line
5453
Our mission at John Beal Roofing is to provide our residential and commercial customers with top-quality roofing repairs and replacements. All while doing it for the VERY best price. Our employees are trained experts, and provide outstanding customer service from start to finish. From the initial inspection through job completion, we focus on satisfying our customers with excellent workmanship and value. So we make it our business to continue to set the standard in quality and customer service excellence for each and every job.
CONTACT US NOW
Low Price Guarantee Details
*John Beal Roofing will beat any competitor's legitimate written quote with a lower bid or pay a one time payment of $100. Must be an apples to apples comparison (Owens Corning products, same warranty, same installation and BBB accredited business). Must provide a copy of competitor's written quote before John Beal Roofing delivers material. Can not be combined with any other offer, discount or coupon.** This is the best available warranty that Owens Corning's roofing division offers. 50 Year Material & Lifetime Labor Limited Warranty available through and backed by Owens Corning with purchase of Owens Corning Platinum Preferred Warranty. Residential shingle roof projects only. Must purchase qualifying Owens Corning products.
We Service The Entire Midwest Including The Following Areas