Deprecated
: Function wp_get_loading_attr_default is
deprecated
since version 6.3.0! Use wp_get_loading_optimization_attributes() instead. in
/home/jbi/public_html/wp-includes/functions.php
on line
5453
Modified Bitumen Roofing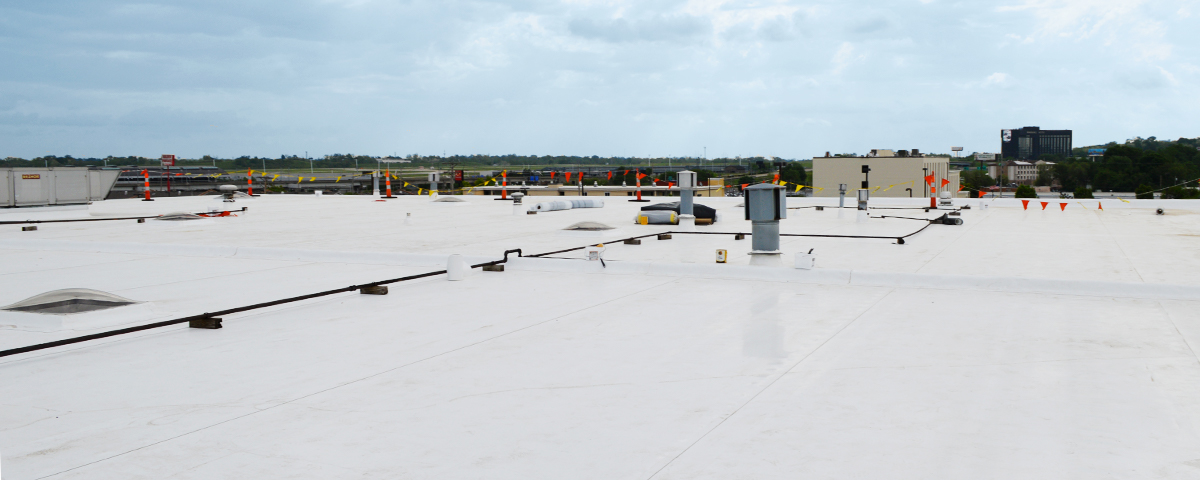 When you own a property with a flat roof, you need a roofing solution that provides exceptional protection against the kinds of abuse a low-slope roof is likely to withstand. Flat roofing must be able to handle standing water, without slopes to help remove rain and snow from its surface; as well as heavy foot traffic, as maintenance teams work on HVAC systems and other areas of the roof. When you own this type of commercial property, your roof needs to be ready to handle almost anything! Since the 1970s, modified bitumen commercial roofing has been a top pick for roofers and property owners alike.
As the name suggests, this roofing solutions is largely comprised of bitumen (asphalt) which is then modified with specific additives such as APP, SBS, and SEBS. Which modifier is used is largely based on the conditions the roof will be subjected to, as each type of bitumen modifier has its own strengths and weaknesses. While bitumen is modified by the manufacturer, your John Beal contractor will help you select the modified bitumen that will be best suited for your property.
One of the main reasons people opt for modified bitumen commercial roofing is its incredible durability. This means that modified bitumen is extremely protective against all types of weather. While it is good for protecting your property from rain and snow, the polymer modifications also make it an ideal choice for both hot and cold temperatures. This is an especially good choice for properties located in areas where weather is seasonal.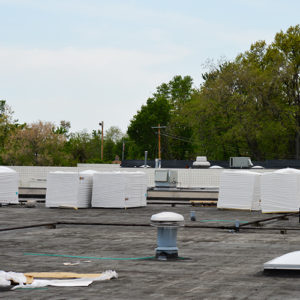 Aside from its weatherproofing quality, modified bitumen is also tough enough to easily handle foot traffic. There are numerous reasons that people may be walking on your flat roof, including maintenance. Modified bitumen can help to protect against wear, tears, and punctures that a roof is susceptible to work is being performed on your roof.
Due to its incredible strength, modified bitumen is also long-lasting! Modified bitumen can easily last 20 years, which is a significant amount of time when you consider the types of traffic and abuse that modified bitumen commercial roofing is likely to sustain over a lifetime.
Modified bitumen is also an affordable flat roofing solution. This is because of its easiness to install. The less time it takes for a qualified roofer to install a roofing system, the less it will cost the property owner down the line! Of course, you still want to make sure that your roofer is a qualified professional; cutting corners as a time-saving measure will only hurt you, the commercial property owner, later down the line. Improper installation can lead to leaks and an overall shorter-lifespan to your modified bitumen commercial roofing system.
If you're ready to learn about the benefits of modified bitumen commercial roofing and how it can benefit your property, reach out to the flat roofing experts at John Beal Roofing. We'll walk the surface of your property, making notes about what would benefit you most. We will then help you to review all of the roofing solutions available to you, even providing you with a FREE estimate. As always, our estimates also come with the John Beal Low Price Guarantee! If you can find a better quote anywhere, we'll match it or pay you $100! See offer for more details*