Deprecated
: Function wp_get_loading_attr_default is
deprecated
since version 6.3.0! Use wp_get_loading_optimization_attributes() instead. in
/home/jbi/public_html/wp-includes/functions.php
on line
5453
Metal Roofing Installation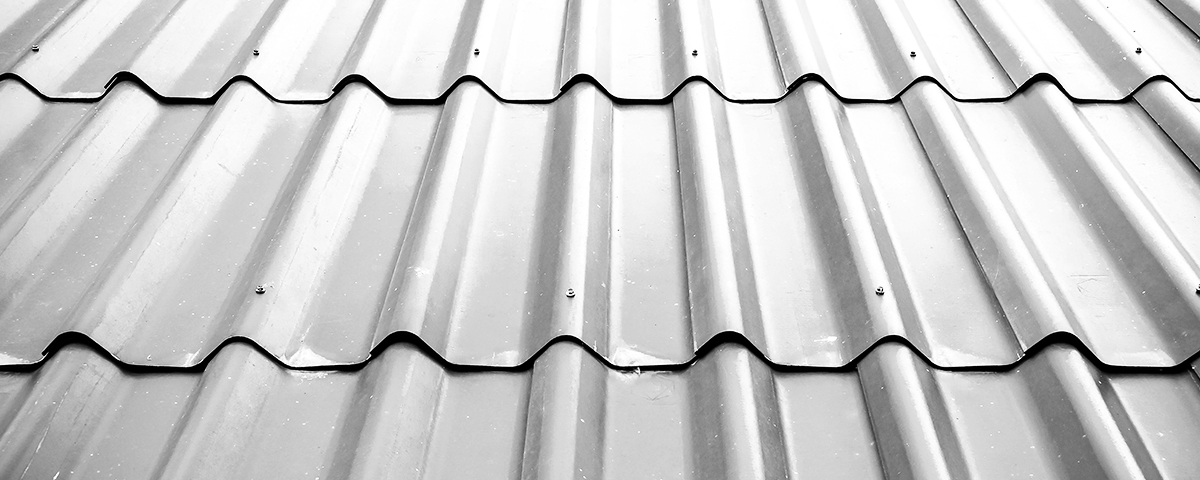 Are you thinking of replacing your roof? John Beal Roofing offers metal roofing installation for residential homes all over the area. We also perform metal roofing repairs to take care of and leaks or broken panels. Our roofers receive hands-on training for each type of roofing and are provided with the best roofing materials and equipment necessary to complete the job efficiently and effectively. 
Get rid of the stress of picking through contractors' bids to save money on a new roof. We offer the most reliable metal roofing and replacement in the midwest at competitive prices with no hidden charges or fees. When you work with us for your install, you'll save time and money by choosing the metal roofing company that will match any quote your receive. Our roofers have the experience and skill to create a roof that will not only look amazing but provide the protection and comfort you expect from installing metal roofs.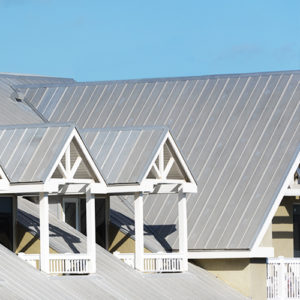 Installing Metal Roofing The Right Way
We provide professional service to our residential metal roof installations – bringing fast, cost-effective installation to make your dream home a reality. Metal roofing is highly versatile and capable of being lightweight or sturdy, depending on the application. Not to mention the benefits and protection it offers from a variety of harsh weather conditions that the midwest is known for. Our skilled roofers are experts in applying the latest equipment and materials to create a unique profile for your home with metal roofing. One that looks beautiful and helps your home stand out in the neighborhood. For the most trusted in metal roof installation call the experts at John Beal Roofing. We make installing metal roofing a simple, headache-free process.
Home Repair for Your Roof
For any leaks, broken shingles or panels, or any other repair needs, we provide professional services to a variety of different types of metal roofs in the midwest. We're some of the most well-known contractors in the area thanks to our top-quality repair and affordable prices. Metal roofing provides a long-term financial benefit to homeowners by reducing property value damage from storms and snow slides. The materials used in steel and aluminum are susceptible to rusting and are shown to really help combat the chances of leaks. But these issues still can arise. And there's no better roofing company to call for your repair. At John Beal Roofing, we strive to keep our clients happy by providing them with a repair estimate that is accurate, complete, and meaningful.
Different Types of Metal Roofs
Standing Seam Metal Roofs
Known as the most common metal roof design, standing seam metal roofs tend to be a great option for longevity. On average, they last two or three times longer than other non-metal roofs. The main features of standing seam are their long vertical panels which are joined by interlocking seams. Great for a roof that battles with heavy snow, rain, hail, and fires.
Aluminum
One of the top choices for longevity, an aluminum roof has shown to last on average, around 40 years or more. Instead of the metal panels like standing seam, aluminum roofs come in tiles and shingles — making repair and installation quite easy. This type of roof is great for homes that deal with rough weather conditions thanks to their fire resistance and protection from leaks and rust.
Corrugated
Most identified thanks to their wavy pattern, corrugated roofs are one of the least expensive metal roofing types. Thanks to its lightweight and thin structure, our contractors can easily install these panels over your existing roof. They're known as one of the easiest types of metal roof to repair. On average, corrugated roofs last an average of 15-30 years providing protection from the heat, rain, snow, and fires.
Tin Roofing
One of the more eco-friendly roofing options, the tin used in tin roofing is made from about 30-60 percent recycled materials. Thanks to rapidly vibrating steel and tin molecules, tin roofs are highly durable and are resistant to cracking, making them a great choice for metal roofing.
Let Our Professionals Make the Metal Installation or Repair Needed for Your Home
If you're looking to get an insulating metal roof for your home, contact John Beal Roofing. Our company has been supplying homeowners with top-quality metal roofing since 1947. Our installation and repair services that our contractors complete go unmatched and it shows. We supply our residential customers with a beautiful metal roofing install that will protect their greatest assets for years to come. Contact us today to learn how we can help you with your Metal Roofing needs! We make the process easy to install metal roofing!