Choose the Best Roofing Contractors in Arnold, MO
When it comes to residential roofing and commercial roofing in Arnold, Missouri, there is no better roofing contractor than John Beal. Our excellent customer service and wide range of services make us the perfect fit for any job. The team is made up of knowledgeable professionals who are well-versed in all aspects of roof installation and roof repair, ensuring that the job will be done right the first time. John Beal Roofing's dedication to quality materials and craftsmanship means that you can rest assured your roof will be dependable for years to come. With our reasonable prices and solid warranties, you know your roof investment will be worth every penny.
Residential Roofing Services in Arnold
The team at John Beal Roofing is proud to offer homeowners in Arnold, MO reliable and experienced residential roofing services. As a locally-owned roofing company, we understand the importance of providing exceptional service coupled with quality products. Services include anything from home repairs and replacements to gutter installation. All of our services are designed to make sure that your home's roof is secure and in perfect condition year round. We offer the following roofing materials to choose from:
With our expertly trained staff, you can trust that we have the roofing knowledge and skill to handle any job. No matter what residential roofing type you want for your home, John Beal Roofing has exactly what you're looking for.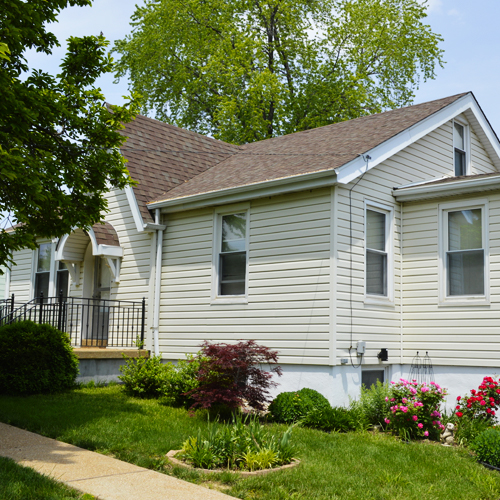 Commercial Roofing Company in Arnold
John Beal Roofing is proud to provide the best quality commercial roofing services to Arnold, MO businesses. We have decades of experience in delivering sturdy and reliable roofs that can withstand environmental factors while maintaining aesthetic appeal. We understand the importance of reliable commercial roofing solutions that are long-lasting yet cost-effective. Our team is trained to work with these commercial roofing materials:
We work closely with our clients to ensure their needs are met both economically and logistically. From repairs, inspections, and installations, to replacements and maintenance, John Beal Roofing offers professional service for all your commercial roofing needs in Arnold.
Arnold Roof Repair and Roof Replacement Services
Your roof plays an important role in protecting your home from bad weather, as well as providing insulation and other benefits. That's why roof repair and roof replacement is so necessary. When your roof is damaged, you need to get it fixed before further damage occurs. Roof repairs can range from simple patching of worn shingles to more complex fixes, like sealing a leak or replacing a large number of tiles. Depending on the degree of damage, it might be better to simply replace the existing roof with a new one, since this will typically cost less than multiple roof repairs.
Many people opt for regular inspections so that potential issues can be spotted quickly and taken care of without too much disruption. Proper maintenance will help ensure you don't have to worry about major repair bills later on.