Work with the Top Roofing Company in Earth City, MO
With over 70 years of experience, John Beal understands the importance of providing exceptional roofing services in Earth City, MO. With every job, we focus on quality craftsmanship using only the best materials installed by trained professionals. We not only provide high-quality shingles, flashing, and gutters, but we also ensure proper installation so your roof lasts for years to come. Our team consists of certified specialists who are highly committed to offering professional service while delivering customer satisfaction in each project. Whether you need a simple roof repair or a complete replacement, John Beal is here to help with your next Earth City roofing project.
Earth City Residential Roofing
At John Beal Roofing, we specialize in residential roofing and personalize our services to fit each unique home. Our team will assess your current roof, walk you through your roofing options, and help you choose one that fits your budget. We offer a wide variety of materials that enhance curb appeal while protecting your home from the elements, including: 
No matter what shape, size, or condition a roof is in, our team can handle your residential roofing project.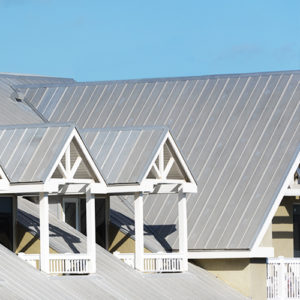 Earth City Commercial Roofing
When it comes to commercial roofing, our contractors are knowledgeable about important details like code compliance and other nuances of large scale projects. We provide a wide range of services for businesses, whether your roof is flat or sloped. Our contractors have years of experience with popular commercial roof materials such as:
In addition to our quality workmanship and expertise, we provide clear communication, responsive service, and fair pricing.