Choose the Best Roofing Contractor in Kirkwood, MO
When it comes to finding a reliable and trustworthy Kirkwood roofing contractor, John Beal Roofing should be at the top of your list. We offer several residential and commercial roofing services, including roof repair, replacement, maintenance, as well as gutter installation. Our team has the experience, expertise, and commitment to quality workmanship to ensure that your roofing project is completed to the highest standard. Our focus on customer service and competitive pricing make John Beal Roofing a reliable and affordable choice for all your roofing needs.
Residential Roofing Services in Kirkwood
Residential roofing is one of the most important components of owning a home. Not only does it protect against the elements, but it also provides an aesthetic look to your home's exterior. Roofing materials vary in cost and durability, which means you can find the perfect fit for your needs and budget. John Beal Roofing offers a wide choice of roofing materials and styles to choose from, including:
To ensure your family remains safe and secure, it's essential to invest in a quality residential roof that will last for years. That is why you should work with a professional and experienced roofing contractor like John Beal Roofing to help guide you through the process of repairing or replacing your home's roof.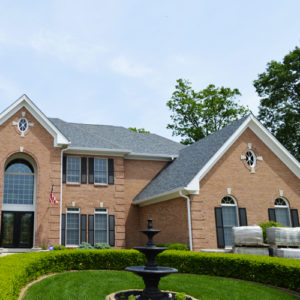 Commercial Roofing Services in Kirkwood
Commercial roofing is an important investment for any business, large or small. A commercial roof not only protects your business against the elements, but also reduces energy costs by insulating the building. You can choose the style that best suits your needs with the assurance that you are getting a high-quality product. We have the following materials available for your commercial roofing project: 
Commercial roofing should be given thoughtful consideration, and we are dedicated to helping you find the right roofing solution no matter what size or type of building you have. John Beal ensures every customer gets an expertly sourced product as well as dependable installation from highly trained professionals.