Work with the Best Roofing Contractor in Valley Park, MO
When it comes to safeguarding your home or business in Valley Park, Missouri, a dependable and professionally-installed roof is essential. John Beal Roofing offers a wide variety of roofing services to cater to the unique needs of both residential and commercial clients in the area. These services include roof repairs, replacements, maintenance, and even gutter installation to keep your roof in perfect condition year-round. What sets us apart from other roofing contractors is our commitment to delivering top quality roofs with great customer service along the way. By choosing John Beal Roofing, you can rest assured that your most valuable asset is in the hands of experts. We genuinely care about the safety and longevity of your Valley Park, MO roof and want your property to remain protected for years to come. 
Residential Roofing Company in Valley Park, MO
Residential roofing is an essential component of any home in Valley Park, as it protects the entire structure from the elements. Ensuring that your roof is reliable and sturdy is crucial to the safety and comfort of your family. From rain and snow to wind and hail, the right roofing material can make all the difference in maintaining structural integrity of your home. There are a variety of options available when it comes to residential roofing, including:
Whether you're looking for a classic or modern look, John Beal has the perfect roofing material to suit your style and budget. Plus, with our expert installation and unbeatable warranties, you can rest assured that your new roof will last for years to come.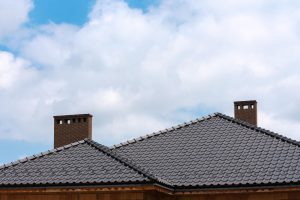 Commercial Roofing in Valley Park
When it comes to commercial roofing, durability and longevity are key factors. This type of roof must withstand extreme weather conditions, foot traffic, and various mechanical devices that may be mounted on it. Investing in high-quality roofing materials will ensure that your commercial business in Valley Park, MO stays protected, while saving you time and money in costly repairs down the line. Our contractors are experienced with many roofing materials such as:
Our team of experienced roofing professionals will work with you to determine the best roofing solution to meet your specific needs and budget. We use only the highest-quality roofing materials on every job to ensure that our work is both effective and efficient.