For nearly 75 years, the USO has been the nation's leading organization to serve the men and women in the U.S. military and their families throughout their time in uniform. From the moment they join, through their assignments and deployments, and as they transition back to their communities, the USO is always by their side.
John Beal Roofing was instrumental in securing the declaration of the official USO Day of Missouri. In 2018, John Beal Roofing raised over $30,000 in a single day. Since we began donating to the USO of Missouri in 2015, John Beal Roofing has raised over $100,000.
Below is a list of charities and organizations that John Beal Roofing has been involved with in the last few years.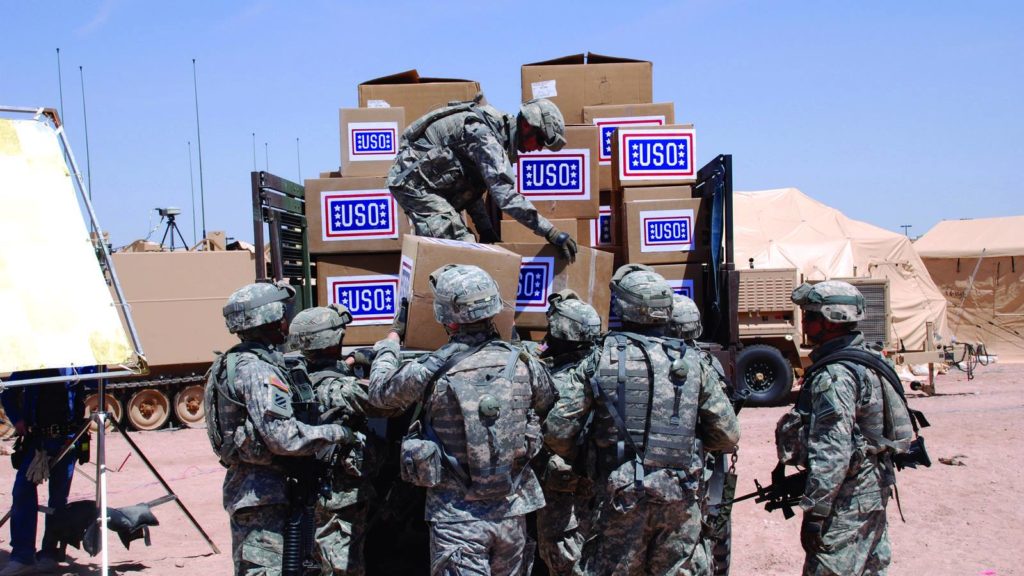 USO of Missouri, Inc., Little Patriots Embraced, Greater St. Louis Honor Flight, St. Louis Crisis Nursery, Responder Rescue Inc., Special Olympics of Missouri, Carol House Quick Fix Pet Clinic, Gain By Giving through the Better Business Bureau, World Bird Sanctuary and the Humane Society of Missouri.
Giving back to the community is an intricate part of our continued success. We urge you, even if you choose not to use John Beal Roofing, to volunteer or donate to a charity of your choice. With success comes an increased social responsibility. In 2017, we donated over $150,000 to carious charities, such as: the USO of Missouri, the Humane Society of Missouri, the BBB's Gain by Giving program, BackStoppers and others. just another reason why employees at John Beal Roofing claim it to be "the best job I ever had!".