Work with the Top Roofing Company in Brentwood, Missouri
If you're looking for a reliable, reputable Brentwood roofing contractor, look no further than John Beal Roofing. With over 70 years of experience serving the St. Louis area, we are well-known and trusted for quality workmanship. We provide complete service for both residential and commercial roofs, from free inspections to full roof replacements and repairs. Our team of certified installers is friendly and knowledgeable, with a commitment to customer service that makes us stand out from the competition. Our work is fully insured and we always use excellent materials to ensure a long-lasting roof that can withstand harsh weather conditions. There really is no better roofing company in Missouri than John Beal.
Brentwood, MO Residential Roofing
Residential roofing is essential for a safe and aesthetically pleasing home. John Beal Roofing offers comprehensive residential roofing services to homeowners throughout Brentwood, MO. We provide personalized solutions, tailored to your particular home and needs, that are designed to create long-term safety and efficiency while enhancing the look of your home. Our contractors are skilled in many residential roof materials, including: 
John Beal's licensed professionals will work diligently to create a tailored solution that meets your needs, whether it be a simple roofing repair or an extensive re-roofing job. With the right contractor on the job and proper maintenance, your roof will provide protection and durability for years to come.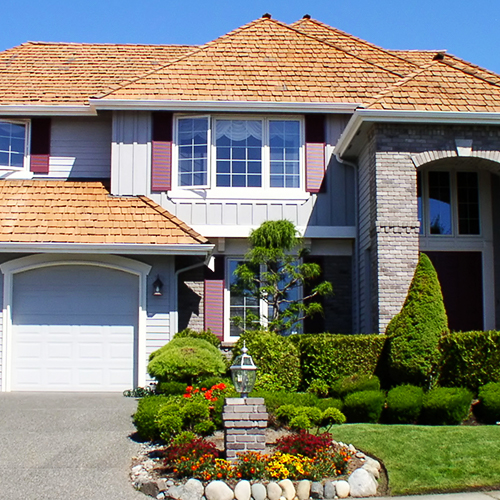 Brentwood Commercial Roofing Company
Commercial roofing is a complex form of engineering and construction that requires expert knowledge and skill to complete successfully. Professional roofers use specialized techniques and materials designed specifically for commercial applications, offering greater strength, longevity and cost-effectiveness when compared to traditional construction methods. John Beal Roofing builds reliable commercial roofs in Brentwood that can withstand Missouri storms, wind, fire, hail, freezing temperatures, and more. We offer the following commercial roofing materials to choose from:
With our expertise and experience working on large scale projects, we provide guidance from initial assessment through to completion. Whether your business needs roof repairs, maintenance, or even just an inspection, John Beal Roofing is always ready to tackle the job ahead.