Choose the Top Roofing Contractor in Hazelwood, MO
When it comes to reliable roofing services in Hazelwood, Missouri, John Beal Roofing is the clear choice. As experienced professionals in the industry for nearly 70 years, we work hard to ensure that each customer is satisfied with the final product. From full roof replacements, general roof repairs, and even gutter services, we have the expertise to handle all kinds of projects regardless of size or complexity. Our company takes on every job with a dedication to excellence, and clients can always expect quality workmanship and personalized service. 
Residential Roofs in Hazelwood
Residential roofing is a critical aspect of any home's design. The contractors at John Beal will assess the condition of your roof and provide recommendations on potential improvements that can increase its longevity and performance. You can trust that your property will be taken care of by highly skilled technicians who use top-of-the-line materials like:
Each type of material offers its own advantages such as extended life spans or energy efficiency. With the help of a qualified contractor, you can make an informed decision about your residential roof in Hazelwood, Missouri.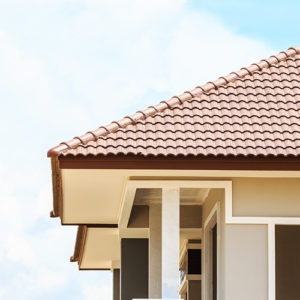 Commercial Roofing Company in Hazelwood
Commercial roofs come in a range of styles, materials, and sizes. The right type of roof depends on the size of the structure, climate, budget, and aesthetic preferences. That's why it's important to consult with an expert commercial roofing company who can help you select the best option for your needs. We offer a range of roof materials, including:  
No matter what material you choose, our experienced team will make sure that your building has a roof that will resist water accumulation, stand up against severe weather, and last for years to come. Contact us today for a free estimate!