Choose the Roofing Experts of High Ridge, MO
John Beal Roofing is a respected and trusted name in the roofing industry, offering a wide range of services for both residential and commercial properties. These services include roof installation, roof repair, roof maintenance, and even gutter installation. Our decades of experience combined with quality workmanship and a customer-focused approach make us the best choice for all of your roofing needs. Each of our contractors is dedicated to ensuring that every job is done right the first time, no matter how big or small.
Residential Roofing in High Ridge
Residential roofing is an important aspect of home ownership, as it provides protection from the elements and helps to maintain the structural integrity of your home. When it comes to residential roofing, there are several different materials to choose from, each with their own unique benefits and drawbacks. These include:
Ultimately, the best roofing material for your home will depend on your budget, the climate you live in, and your personal preferences. It's important to work with a reputable contractor like John Beal to ensure that you choose the best option for your needs.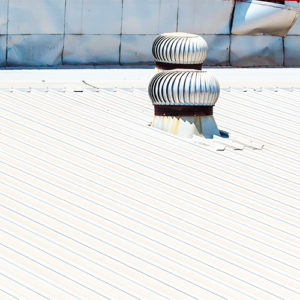 Commercial Roofing in High Ridge
Commercial roofs are typically larger and more complex than residential roofs. They require specialized knowledge to install and maintain. One of the key considerations when it comes to commercial roofing is durability. Commercial roofs are subject to a lot of wear and tear and need to be able to withstand harsh weather conditions and heavy foot traffic. As such, commercial roofing materials are typically chosen for their strength and longevity. Some common materials used in commercial roofing include:
When choosing a commercial roofing system, it is important to consider factors such as the location of the building, the slope and structure of the roof, as well as the cost and maintenance requirements. No matter which material you choose, John Beal will complete your commercial roofing project properly and to the highest standards.