Work with the Top Roofer in Sunset Hills, Missouri
At John Beal Roofing, we are dedicated to providing customers in Sunset Hills, Missouri with exceptional service and quality materials for all of their roofing needs. We offer a variety of roofing services, ranging from installations and roof repairs to complete roof replacements. With an experienced team of roofing contractors, our projects are completed quickly and efficiently without sacrificing quality. Every job is managed by an experienced estimator who will work directly with the customer to customize the project according to their specific requirements, budget, and timeline. We always make sure that our customers know what to expect throughout the entire process, eliminating any surprises along the way. The quality of our work speaks for itself - when you choose John Beal Roofing for your next Sunset Hills roofing project, you can rest assured that you're getting great value for your money.
Residential Roofing Services in Sunset Hills, MO
Residential roofing is an essential part of a safe and secure home in Sunset Hills, MO. It serves as the first line of defense against outdoor elements, protecting property and occupants alike from moisture, wind, pests, extreme temperatures, and more. Choosing to invest in quality materials also cuts down on energy costs due to improved insulation. There are a variety of materials to select from when it comes to residential roofing, including:
Whether you choose an asphalt shingle roof or something more durable like metal or slate, you should make sure your roof is installed by a professional roofer like John Beal. This will ensure the quality and longevity of your home's roofing system for many years down the road.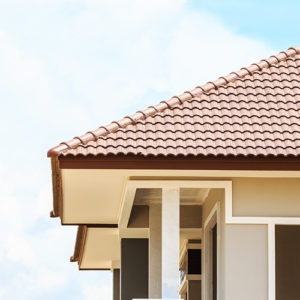 Commercial Roofing in Sunset Hills, Missouri
Commercial roofs are an integral part of any building's infrastructure; providing protection against the elements, such as extreme temperatures or severe weather, as well as helping to regulate energy efficiency. When selecting a roofing type for commercial use, it is important to consider factors such as building location, climate, and budget. John Beal Roofing offers the following commercial roofing materials:
Quality commercial roofing is essential in creating a safe and functional space that not only meets the needs of your building, but also supports you in meeting your business goals. If you're in need of a Sunset Hills roofing contractor, contact John Beal Roofing today and receive a free estimate!