Professional Roofing Contractor in University City, MO
John Beal provides superior roofing services to homes and businesses in University City, Missouri. We offer a variety of roof options tailored to the customer's individual needs and priorities. Some of these services include roof maintenance, repair and replacement, gutter installation, and more. Our team of experienced professionals can handle anything from a simple roof repair to a full roof replacement, ensuring that your roof is in top condition. With our commitment to quality work and attention to detail, John Beal Roofing is the ideal University City roofing contractor. You can be sure that your project will be completed on time without compromising quality – because our team understands that your roof is one of your most valuable investments.
Residential Roofing Services in University City, Missouri
John Beal Roofing offers a comprehensive range of residential roofing services to meet the needs of homeowners in the University City, Missouri area. No matter what kind of roof you have, we will provide quality work with attention to detail that keeps your roof secure and looking great. From consultation to clean up, our entire process is done with safety and precision in mind. Our roofing contractors are trained to work with a variety of materials, including:
Having a reliable roof requires choosing the best material for your climate, as well as finding a roofing company that can handle installation with expert precision. A quality roof also adds significant value to your home over time, making it a wise investment for any homeowner.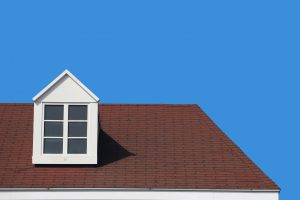 Commercial Roofing Services in University City, Missouri
Commercial roofing is a critical component of a business's infrastructure, protecting buildings from debris, corrosion, damaging UV rays, and other hazardous weather conditions. The roof also impacts the building's energy efficiency, durability, and appearance. It must be installed by a professional company that understand the complexities of how to properly build and protect large-scale roofs. Each roofing contractor at John Beal is experienced with commercial flat roofs and low slope roofs in the following materials: 
The right roofing solution for a commercial building will depend on various factors, including the building's design, climate, and budget. Once we understand your needs and design goals, our roofing contractors will help you find the perfect commercial roof in University City.
University City Roof Repair and Replacement
Two important services we offer are roof replacement and roof repair in University City. If you notice leaks, cracks, missing shingles, or other forms of damage on your roof, it should be repaired promptly. Roofing repair can help extend the life of a roof and prevent more serious problems from developing in the future. However, if your roof is damaged beyond repair or has reached the end of its lifespan, it may need to be replaced completely. This is an opportunity to upgrade to a newer, more energy-efficient roofing system. A roof replacement can have a significant impact on the appearance, energy efficiency, and value of a home or business in University City. A new roof is an important investment that should be done by a reliable and experienced roofing company like John Beal.